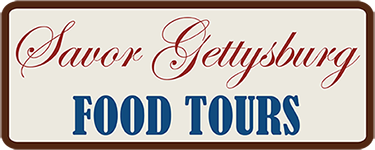 Savor Gettysburg Food Tours
• 800-656-0713
Send Email
www.savorgettysburgfoodtours.com

Try this food tasting experience coupled with a cultural and historical walking tour of the town of Gettysburg. They unite food and fun together in a way that only Gettysburg can deliver. If you enjoy walking, and sampling some of the best cuisine in the area, then Savor Gettysburg Food Tour is your one-stop-shop!